THE WOMEN BEHIND THE NEST
"Our mission is to create a space where women find a community to feel their most inspired, dynamic and supported self."
-Erin Hohnbaum & Natalie Ghidotti, Co-Founders
ERIN HOHNBAUM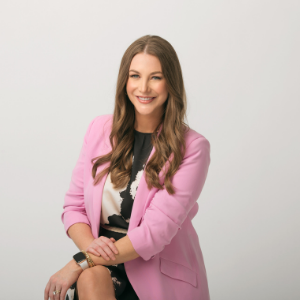 Erin Hohnbaum considers herself an entrepreneur that builds companies that empower women through community, camaraderie and clothing. As Owner, Founder and CEO of E.Leigh's Contemporary Boutiques and Co-Founder of PowHer Players women's community, Erin lives out her passion of creating spaces where women uncover their best selves.
In 2011, at the age of 26, Erin left her public relations career to start an online women's accessories business. A decade later, E.Leigh's has grown into a multi-state operation, with locations in Kentucky and Arkansas, serving thousands of customers annually. E.Leigh's was selected as the number one place to shop in Little Rock by Southern Living Magazine, among winning countless other local and regional awards.
Erin believes strongly in giving back to her community. While she donates to numerous organizations annually, her main focus is on the Rescue Road organization and the Dorcas House women's shelter. Erin was named to Arkansas Business' Top 20 in their 20's and a 2012 Soiree Woman to Watch. She currently resides in Little Rock, Arkansas with her husband, son & two rescue pups.
NATALIE GHIDOTTI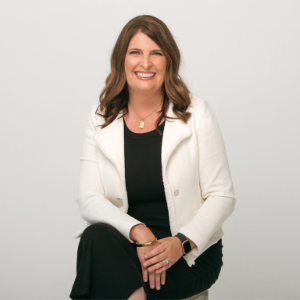 Natalie Ghidotti, APR, is owner of Ghidotti, a public relations and content marketing agency she founded in 2007 and has since grown to serve a wide range of clients, including some of the region's best-known brands. The firm serves clients that span all industries, including law firms, retail, healthcare, retirement communities, nonprofits and more.
She is a past president of the Arkansas Chapter of the Public Relations Society of America, serves on the Executive Committee for PRSA National's Counselors Academy and has been a speaker for numerous PRSA International Conferences. Natalie is a member of the Public Relations Global Network, the World's Local Agency, a collaborative of 50 hand-selected PR firms representing key markets around the world.
Under her leadership, the Ghidotti agency has been honored with a long list of awards for its client work, including numerous local public relations awards, a National Silver Anvil Award from PRSA and a Smart Giving Corporate Award from Arkansas Community Foundation for its support of nonprofits throughout the community.
Natalie was recently named one of PRNews' 2020 Top Women in PR, which recognizes women public relations leaders raising the bar for the industry. Natalie is an active community volunteer, serving on the board of the Rotary Club of Little Rock (and as president-elect nominee), as president-elect for the Arkansas Women's Leadership Forum and as a troop leader for Girl Scouts Troop 6109.