Real wellness involves our whole self – body, spirit, and mind – and it doesn't have to be hard.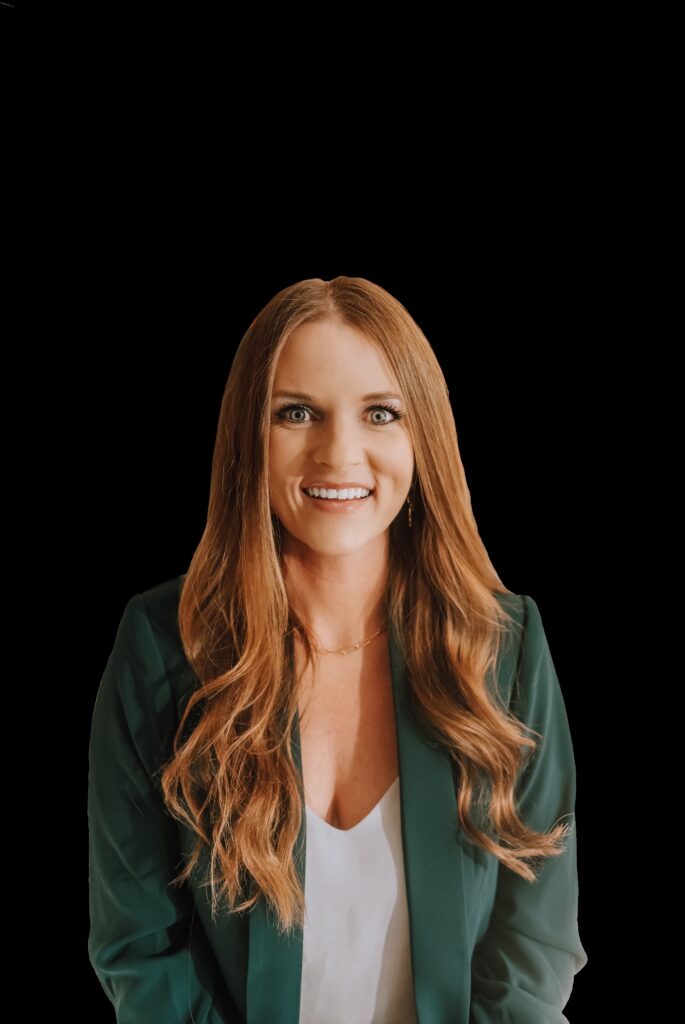 Beth Ann Davenport, PharmD, learned naturally through the course of her career and personal wellness journey that our physical, spiritual, and mental health are inextricably connected. Nourishing each aspect of who we are allows us to thrive, and Beth Ann is on a mission to help others understand these valuable connections.
As a pharmacist turned functional medicine health coach, meditation teacher, and certified hypnotherapist, Beth Ann has found her way along the wellness journey. After a career in traditional pharmacy, she began studying functional medicine and alternative wellness practices rooted in ancient wisdom and backed by cutting-edge neuroscientific research.
Seven years ago, she and co-owner Candice Carricarte founded Prescription Wellness, an integrative wellness company offering digital courses, group programs, and individual coaching implementing its unique functional medicine + neuroscience + faith approach to health. Beth Ann and Candice teach busy women to break free from the downward spiral of stress, anxiety, and burnout and thrive. Beth Ann is also a wife, mom of three and semi-minimalist. Check out her Q & A below:
Who is a woman that inspires you in your daily life?
I am inspired by so many women everyday. Some days it's a self-made billionaire like Jamie Kern Lima; others it's a friend who's taking the leap of turning her art into a business, a client who's overcome unthinkable hardship, or my amazing daughter, Eden, who goes for her goals with agusto far beyond her nine years of life experience. The common theme among them is that each has a security in her own skin that I admire and a willingness to take risks while remaining true to her unique, God-given self no matter the outcome.
What drew you to the community here at The Nest?
The women, the concept, the space – the whole package really hooked me. I was preparing to transition out of my traditional pharmacist role completely and had been in search of a coworking option for quite a while. I knew I needed to consciously create opportunities for socialization during my work week in order for that transition to positively impact my mental and emotional health, but I hadn't quite found the right fit.
My good friend, Christina Lecuyer, put me in touch with Erin prior to The Nest opening, and I was both impressed by the business model and excited about the possibilities. I had high expectations, and Erin, Natalie, Jillian, & Kris have all been so tremendously supportive of Prescription Wellness since the moment I stepped through that door – every expectation has been exceeded.
What qualities were you looking for when considering a business partner?
This will forever be one of my favorite stories because I wasn't looking at all, nor was my business partner, Candice Carricarte, who lives 1,200 miles away in Miami. Candice and I met at a retreat in February 2020, and I had no idea Candice would become, not only my business partner and quarantine lifeline within a month of our meeting, but also one of my very best friends and the human I talk to more than any other.
Candice called me out of the blue a couple of weeks after the retreat because she had been offered a high-compensation position for a pharmaceutical company and was trying to decide if it was the right fit. She wanted to know what my thought process had been in giving up a well paid, stable career to pursue entrepreneurship (besides being a smidge crazy – ha!). Before the conversation was over, I told her that Prescription Wellness wasn't making enough at that time to pay her a competitive salary comparable to the pharmaceutical company, but I could offer ownership in the company if she was interested in joining me and creating something new. I very specifically told her not to answer right away, and she still squealed "Yes!" before I had finished the sentence.
While I can't tell you what I was looking for in a business partner, I can tell you why we believe our partnership works so smoothly. We share very similar values and faith, and integrity and trust are core priorities for each of us. Our personalities and skill sets are complimentary, and we are both unafraid to be scrappers. Between the two of us, we're also raising seven kids ages 5-9, so we understand and give grace for the ridiculous mental load and schedule interruptions that come with that territory.
Candice is a brilliant business woman, uber optimistic, impact driven, a stellar communicator, and I could list a million more qualities that I admire and am grateful for in her. Probably most integral to our success as a partnership, though, is the gift that we genuinely enjoy, love and respect one another as women, and I believe that's felt throughout the business we've built together.
What is the most challenging thing about what you do?
Explaining it! Crafting an elevator pitch is Entrepreneurship 101, and there isn't a building tall enough. I am a pharmacist, functional medicine wellness coach, meditation teacher, and certified hypnotherapist . . . my bio alone begs questions. It's really important to know when aspects of your business don't fit a standard mold, and it's even more critical to trust yourself, your partner, and your team in creating a custom mold that meets the needs of your business and clients.
Understanding that Prescription Wellness is a story brand has allowed us to become significantly more effective in educating potential clients on our functional medicine + neuroscience + faith approach to wellness. Our goal is to serve women at every contact point, including as they're just discovering PW, so we offer in-depth complimentary coaching calls in place of discovery calls, giving us the opportunity to share with prospective clients more thoroughly while we serve them a risk-free taste of the PW experience, and that's more powerful than any pitch.
What motivates you to keep going even on your worst days?
Two things:
When I think back to how truly disconnected I was from myself, from God, and from reality, and how constantly anxious I felt even just four or five years ago, my perspective immediately shifts. I remember that those were actually my worst days, and I'm incredibly grateful they're in the past now.
I believe with every ounce of me that solutions to the greatest issues facing the world today are lying dormant in the hearts and minds of incredible women who are exhausted, anxious, and overwhelmed just like I was. I want to experience a world where the seeds planted in every woman are given the space and nurturing to flourish. Participating in another's healing is a privilege that overrides hard days every time.
What do you like to do in your spare time?
Travel! My husband and I try not to go longer than a couple months without making it to a beach, and bonus points if we only use bikes for transportation once we get there.