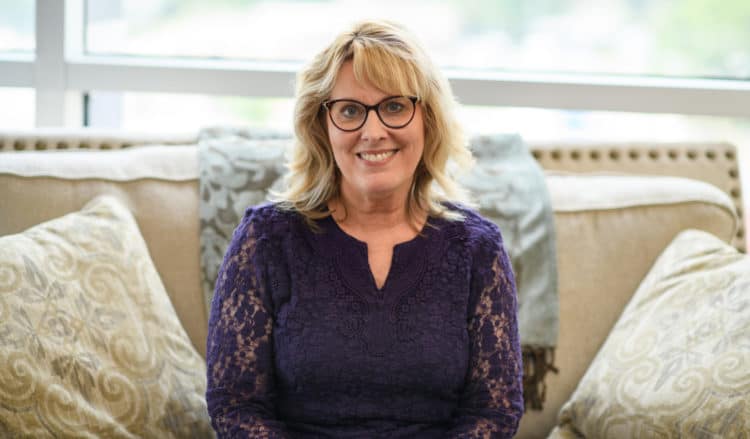 Dr. Chelsea Wakefield has always had a passion for psychology and its healing powers, and because of this, she became a licensed social worker and therapist in 1999. Since then, she has continued her education with a Ph.D. in Clinical Sexology and works in the Department of Psychiatry at the University of Arkansas for Medical Sciences, where she leads The Couples Center. Dr. Wakefield's next adventure is hosting the new Luminous Woman Weekend in September, where women are encouraged to take a deep dive into the realm of feminine archetypes. 
We posed some questions for Dr. Wakefield to answer for our members leading up to her Nest at Night event Thursday, June 23.
1. What exactly does a sex therapist do?
Sex Therapy is a "clothing-on" talk therapy where a person or a couple can explore 1) Their sexual formation (internalized messages and scripts). 2) How that has helped or hindered the ways in which they engage as sexual adults. 3) What kind of a sexual relationship they would like to co-create together in the here and now.   
My work also includes a lot of sexual education that helps people understand how bodies work, become less performance pressured, and more focused on pleasure and engaged presence. You can't answer the question, "What do I want," unless you understand your pleasure centers, and what your options are. I also help couples talk to each other about things they have never dared reveal and get more comfortable exchanging sexual information.
2. What is your philosophy when it comes to working through situations of betrayal and disconnection to get to a healing place?
Betrayal can take a lot of forms in a relationship, including the silent betrayal of disconnecting. In terms of fidelity, I find that most couples have never defined their fidelity agreement – what is faithful and what is a threat to the primary bond. The greatest protection against sexual betrayal is the development of a bond that is so valuable neither person would want to damage it. Most people don't think about how a relationship is a third entity beyond the "you and me" as individuals. This third entity is something that needs to be created and nurtured in order to sustain and become a protective "surround" that others can sense.    
3. Why are the teachings of Carl Jung important in your life?
I love the teachings of Carl Jung because he challenged the premise that "libido" was sexual. Jung believed that our libido was also something that reaches for the transcendent, and until we define our personal spiritual orientation and have our taproot into purpose and meaning, we would always be anxious. Jung was the first "positive psychologist" believing that the psyche is naturally oriented toward healing and wholeness and that inner work is essential to discover who we were born to be.    
4. How do we know when it's time to get help for our intimacy issues?
We can always grow in intimacy, and having a commitment to deepening this area of a relationship is a great way to maintain the vitality of the bond. Many women have never crossed the threshold into a world where sex becomes a path of individuation and self-discovery. It can be a way to joyfully, playfully and profoundly connect with a partner. 
5. Tell us about the upcoming Luminous Woman Weekend in September. What should women expect to gain from this time?
The Luminous Woman Weekend will take place Sept. 9-11 at Ferncliff Conference Center in Little Rock. This is a protected time away where women can take a deep dive into the amazing realm of feminine archetypes. You will begin by defining your current archetypal profile – the old story – and then through a series of unfolding experiences, you will begin to embody new archetypal energies. This will help you transcend old limitations and live into a new story. Each woman will leave with a new sense of clarity, empowerment, and inspiration that will carry her forward into a realization of meaningful goals and dreams. I hope you'll join me on this amazing adventure.